The internet has been going all gaga over the new hype called Dhinchak Pooja. People are hating her, making fun, memes, proving her to be cringe-worthy. That being said her Youtube channel subscriber count is increasing by around thousand subscribers every day.
As this was being written the subscriber count was 68,832.
For those who have not heard about Dhinchak Pooja, she is the latest viral internet girl singing on her channel "Dhinchak Pooja".
Here is her hit song;

Now before you judge her or this article, let us get to know Dhinchak Pooja a little better.
Who is Dhinchak Pooja?
Her real name is Pooja Jain & hails from Uttar Pradesh. She currently resides in Delhi & is studying there. (Not disclosing the college name here)
This ongoing fad might look like an overnight success, but she has uploaded 11 videos so far since the last 10 months. Her Youtube channel however was created on 03 Oct 2014. She perhaps had the idea but not the resources but was at it.
Have an idea? What's stopping you? Start now! Never know what will click.
Click To Tweet
The above one which got her the fame was uploaded on 14 May 2017.
With the response, she is getting she has disabled comments on the video and put up a cover pic which says it all.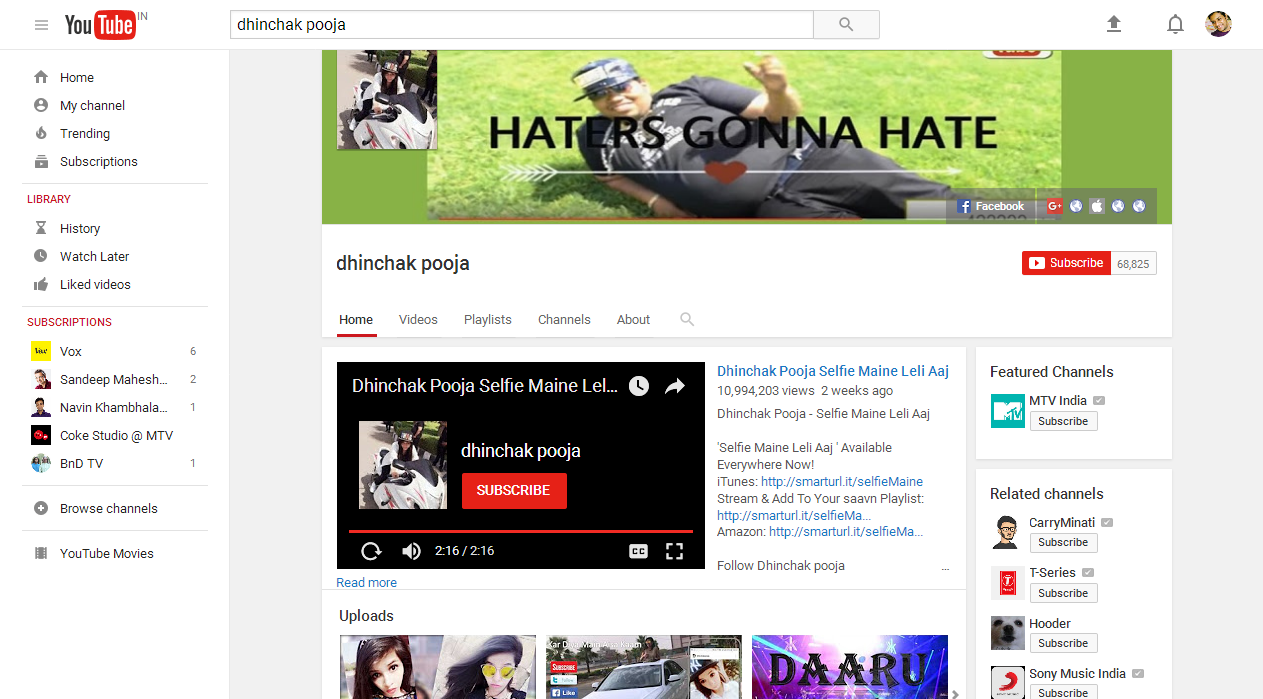 Let's Talk about What's Stopping You
We here are only discussing about Dhinchak Pooja as an analogy. She is here doing what she enjoys, irrespective of what the people (read "society") says about her. Don't we on many occasions hold ourselves back thinking about the conservative society.
Haters will hate
Click To Tweet
So many of you among us, are good in being a standup comedian or have a real good knack to get good stuff for less or are gurus in fashion. Whats stopping you? Here is someone who has just uploaded her "talent" & is getting traction. She has even made a website for herself this year.
If fear is that which pulls you down, just write down the best thing which can happen by doing what you want. And then write down the worst thing which can occur. Writing these two events will clear your fear. Once that happens move ahead. Just keep stepping up.
Now for Pooja, with a good mentoring she can monetize all this. This is another reason we get stuck in our paths for the lack of guidance. But don't forget this is the internet age. Just ask on Facebook, Quora or just drop a mail to us. We will guide as much as we can.
Talking about monetization, Youtube is already paying Ms. Pooja for the traffic she has got. Below is an estimate of her channel.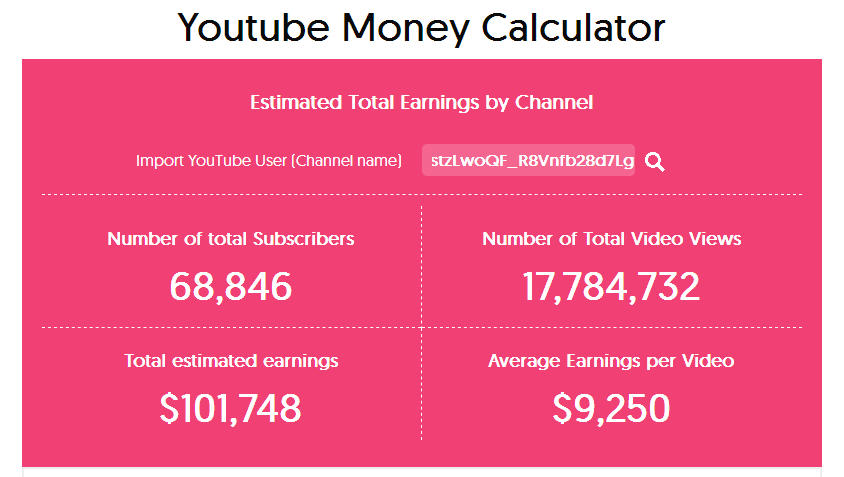 May we ask again, Whats stopping you?
BTW, just as we finish this article her subscriber count is 69,160.
Let us know your thoughts on this.