We all wish to live in flamboyant interiors & enjoy the admiration that awesome homes get. As much as we yearn for such homes, we do not go for it due to the expenses involved.
Knowing that many face such a dilemma, Sheetal Adhalge & Anagha Shetty joined hands to co-found Su Casa Interior Designers And Decorators.Hey Beautiful is glad to cover these energetic girls.
Tell us about your startup ?
Our Start Up name is Su Casa Interior Designers And Decorators. Su Casa is a Spanish name and it means "Your Home".
We specialize in DIY products.
I got inspired from the program named "Small Budget Big Makeover" . And we also follow the same. In India still many people don't go for the concept of interior designing for their house or office. As they have a mindset that interior designers are heavy on pockets. Which I completely agree on. And that's why we have come up with the idea of small budget big makeover by doing DIY (Re cycling old furnitures or products). We believe every individual has a dream to decorate their house/Office. And we want to be the resource for it. We want to make their house/Office into their dream home/workplace. We give your house a homely touch by knowing the views of every individual house mate. Su Casa is best in giving a luxurious look with a classy touch to your property.
How did you come across this idea?
Interior decoration is something which I have been doing since my teenage. Not on a professional level but as a passion. I used to suggest my friends and relatives like what furniture, colour combinations , curtains or show pieces will make their house look good or more attractive. And after sometime people started taking my suggestions seriously and started implementing my ideas into reality.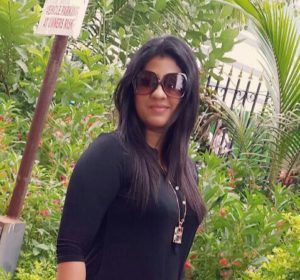 And it really turned into wonders. I started getting appreciated for my work. But still I was not mentally ready to take interiors as a profession. But the program named "Small Budget Big Makeover" really inspired me and gave me the idea to quit my well settled HR career and start "Su Casa".
What was the reaction from your family & friends?
Hahaha
My Family is still not ready to believe what am I doing with my career by quitting my well paid job and starting my own Start Up to follow my passion at this age. But on the other side my friends are quiet supportive. They are happy that finally I have taken a step to follow my dream and passion.
Tell us about your startup journey so far?
Woh kehte hai na.. "Sapne dekhna aasaan hai lekin un sapno ko hakikat mein laana aasaan nai hai". Exactly this is how my our journey started. As I said we were doing well in our career, but we were not satisfied with it. And that was bcoz we were not doing the work which we are passionate about. Starting a business was not a easy task. We were lacking with funds. We both belong from financially sound families.
But we decided whatever we will do will do it by self earned money. We initiated the business with just rupees 17000/-. We didn't invested our money anywhere where we thought it's not necessary. Like instead of taking a office on rent, we started operating by sitting in shopping mall. We started our marketing by daily meetings with our targeted clients, which was not easy but we did it successfully. After back to back meetings and presentations. We cracked our 1st client.
And believe me that was a million dollar moment for us. And then we got back to back 3-4 clients. Our hard work started paying off.
What was the key challenge & how did you overcome it?
When we started getting clients with limited budget but high requirements. We got trapped. As whatever happens we had to fulfill our clients requirements. We never turned down any projects saying no because of the budget issue.
As we said earlier we never want to disappoint our client. We started recycling waste products and designed the properties according to their estimate budgets. And clients started appreciating that. So this how we overcame our challenge.
If there is one thing you would like to give as a message, what would that be?
Follow your dreams. Be dedicated & focused. You will get many hurdles in your way but what will keep you going is your dedication & focus. And one important thing. Their is no option for hardworking. Click To Tweet
Hey Beautiful wishes them all the very best for their growth in making awesome interiors.